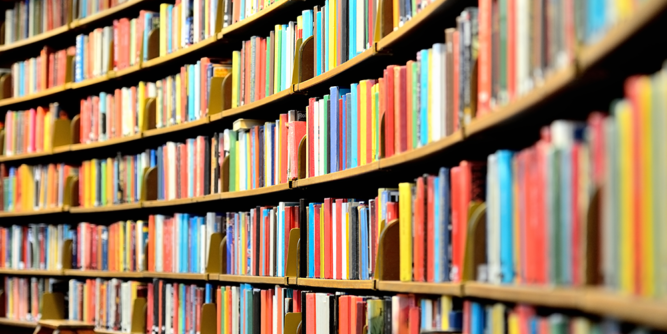 When you're in the foster parenting world, whether you're just starting or you're a veteran foster parent, you can always benefit from a little more insight from those living in the same world as you. Check these awesome adoption books, and let us know if there's one you think should be added to the list below.
1. Ready or Not: 30 Days of Discovery For Foster & Adoptive Parents by Pam Parish
Pam Parish takes would-be parents on a journey to thoughtfully consider the choice to foster through a biblical lens. Parish gives would-be parents the opportunity to explore their motivations and expectations in order to shape their choices going forward.
2. Another Place at the Table by Kathy Harrison
A real foster mom of thirty years shares her heart-warming and, at times, devastating experiences being a foster mom and an adoptive mom. She has cared for many children with special needs, and she also discusses the relationship with the biological families and other professionals (for better and worse) who inevitably are involved in the process.
3. Welcome to the Roller Coaster by DD Foster
A wonderful independently published collection of stories from fourteen foster moms who have, collectively, fostered over one hundred and thirty-five children. This collection will show you many diverse insider perspectives which can offer advice and comfort to you as a foster parent.
4. Foster Parenting 101… and other books by Dr. John DeGarmo
Dr. John DeGarmo has compiled several different books which address different aspects
of being a foster parent. His book titles include: Foster Parenting 101: House Rules and Safety for your Foster Child; Foster Parenting 101: When a Foster Child Leaves; The Foster Parenting Manual: A Practical Guide to Creating a Loving, Safe and Stable Home; and Keeping Foster Children Safe Online: Positive Strategies to Prevent Cyberbullying, Inappropriate Contact and other Digital Dangers.
5. Parenting with Love and Logic by Foster Cline and Jim Fay
This book is good for all parents. Cline and Fay help parents find ways to interact with their children in a loving and respectful manner while avoiding nagging and arguments. The strategies recommended in this publication were influenced by writer and educator Jim Fay whose expertise comes from many years in the public education system wherein lie students from all walks, including foster care.
6. The Foster Parenting Toolbox by Kim Phagan-Hansel
This text is a comprehensive compilation from experts on all sides of the foster care experience which pinpoints the special situations that foster families will meet. The reader will hear from judges, caseworkers, more than one hundred foster care parents, and many others. This is a resource that foster parents can reach for at any stage of their process, with any age of foster children (from infants to young adults), for professional insight.
7. Adopted for Life: The Priority of Adoption for Christian Families and Churches by Russell Moore
Moore makes a case to tie adoption to the evangelical calling to enact the Great Commission. This is a great book for Christian families to read if they are considering their call to adopt as a response to evangelize. This book is culturally relevant and rooted deeply in theology.
8. Three Little Words by Ashley Rhodes-Courter
This memoir recounts Rhodes-Courter's personal experience in fourteen different foster homes within nine years. It is important, when considering foster care, to understand from a primary source what it's like to be a part of the system. This book could also be a book that a young adult reader could use to learn more about a potential foster brother or sister.
You can find more awesome books about adoption by going to AdoptionGifts.com or by clicking here.